Welcome! Please Register or Log In to Continue.
Whether you're new to freelancing or have been self-employed for a while, AARP Foundation is here to help you learn how to make it all work.
Create a free account to continue learning about our:
Getting Started Series with lessons for new freelancers
Work Finder Tool for help searching for "gigs"
Online Workshops led by experts in self-employment
Already have an account? Login here.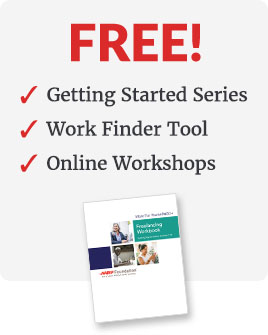 Create Your Free Account